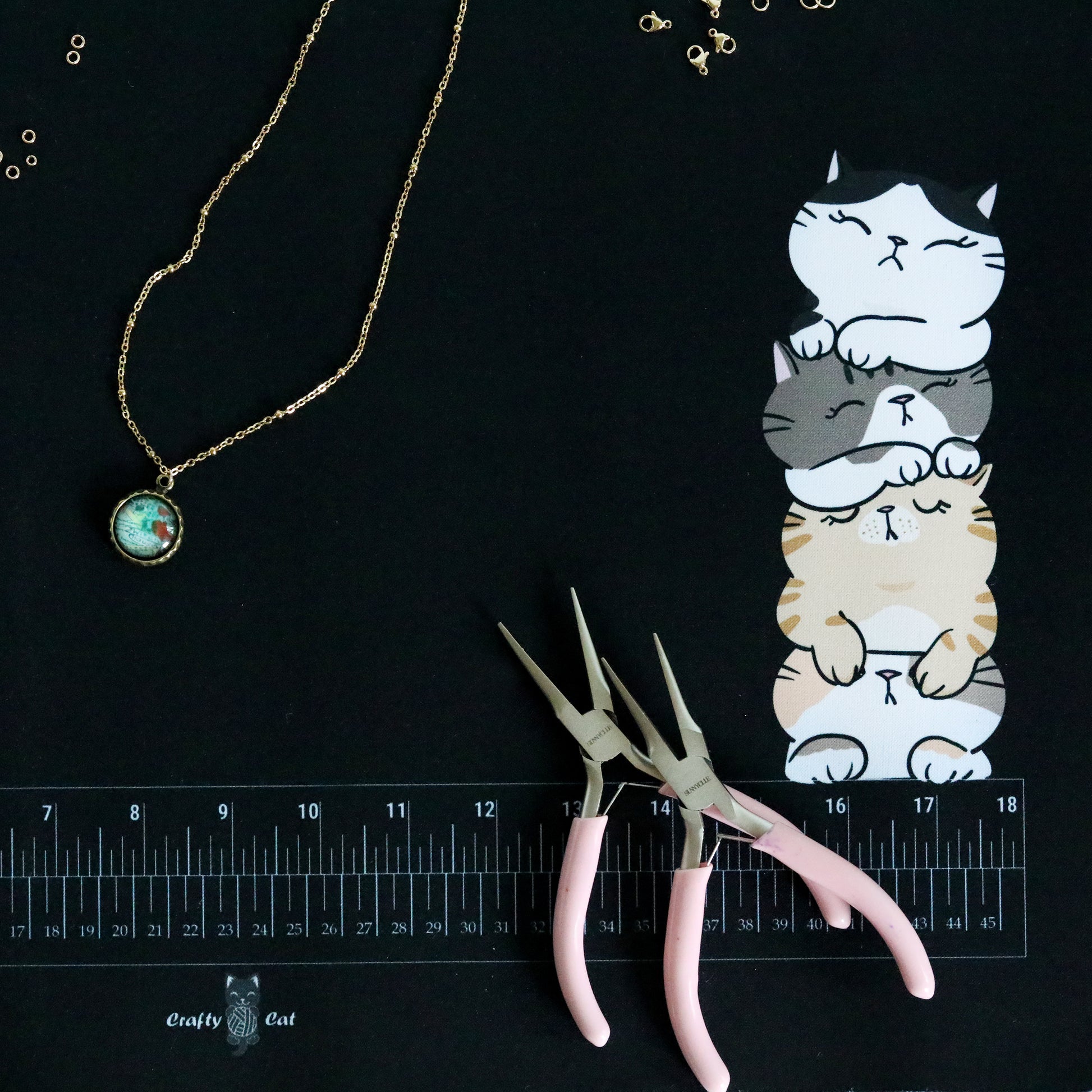 The Kitty Stack Jewelry Mat - Black
Regular price
Sale price
$18.00 USD
Unit price
per
Sale
Sold out
Keep your crafting fun and joyful with a Crafty Cat mat!  Made for the professional and hobbiest alike.  Features an extra-long 18" ruler, millimeter size guide, anti-slip back and stitched edges. The color was specifically chosen as a neutral for while you're crafting, but also to work well in pictures/videos.  Our mats are perfect for jewelry, beading, crafting, gluing, sewing, school projects, or a REALLY big mouse pad 😋
Share
View full details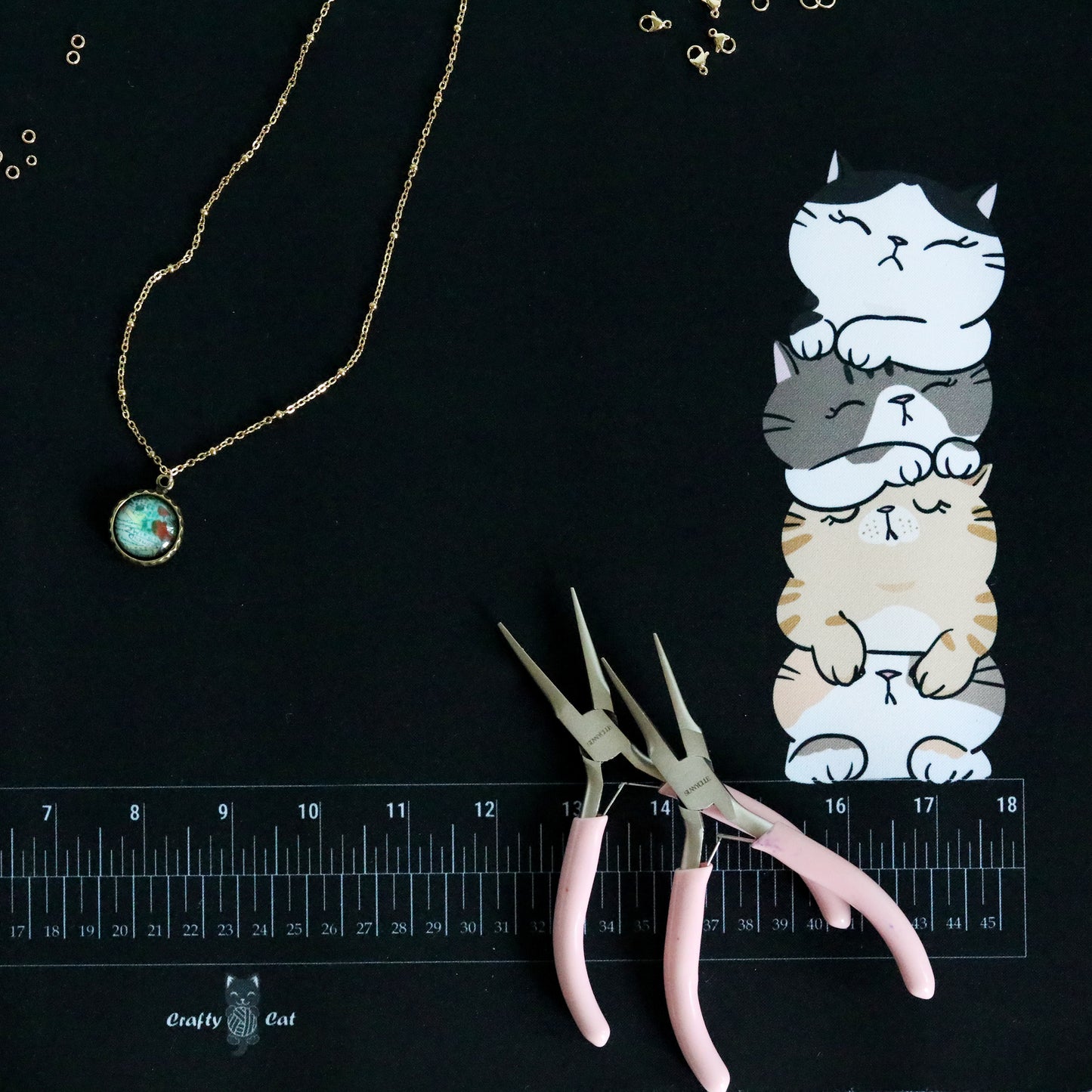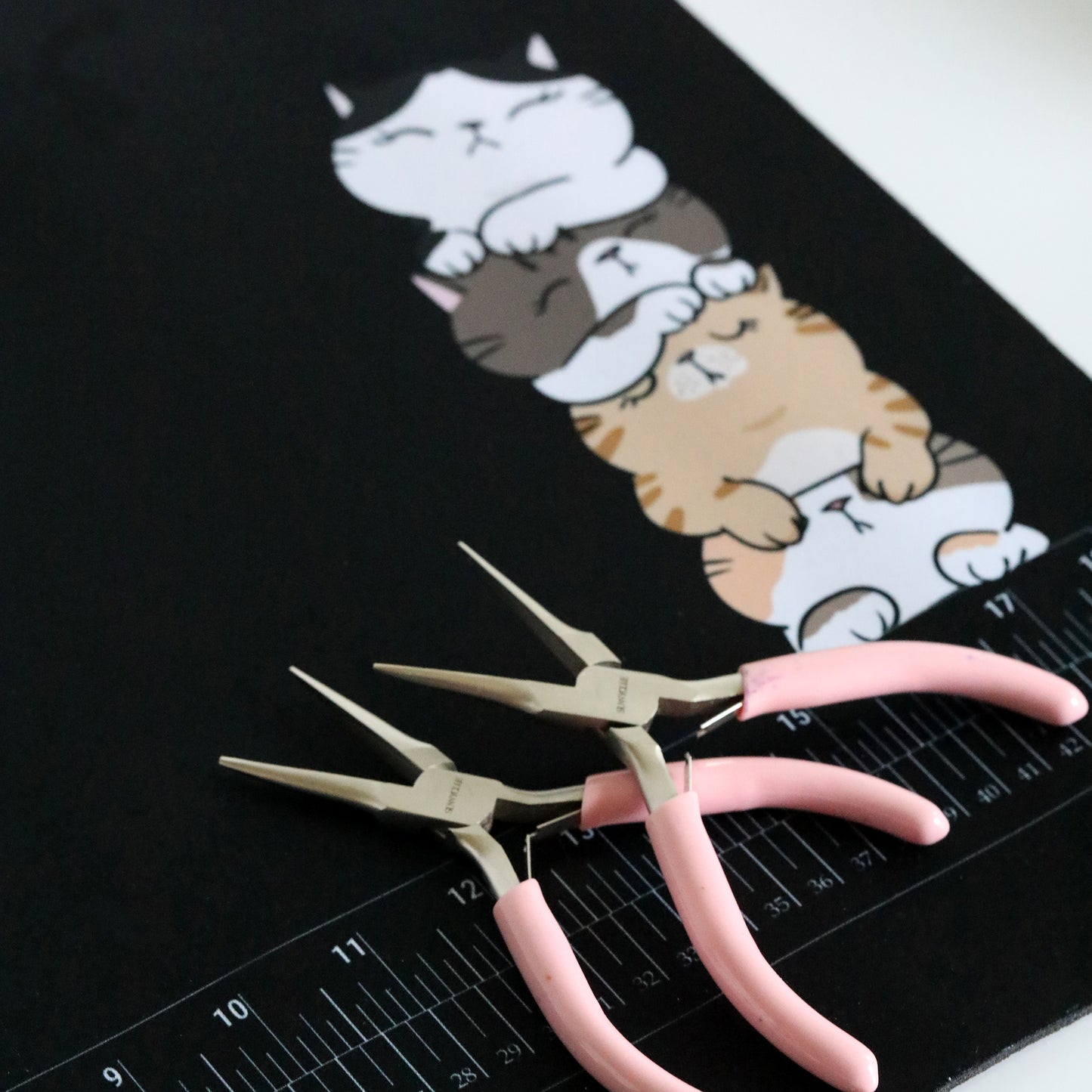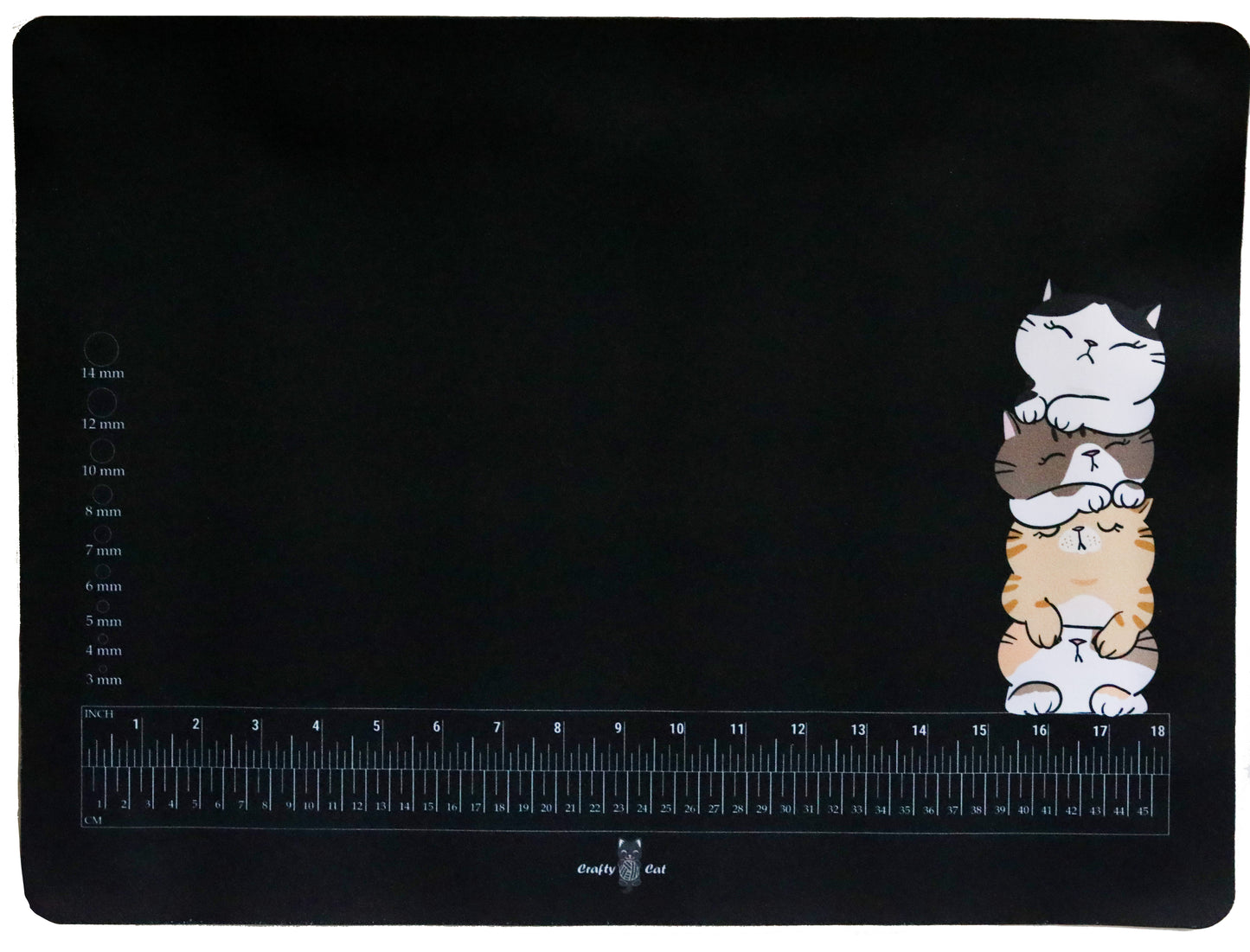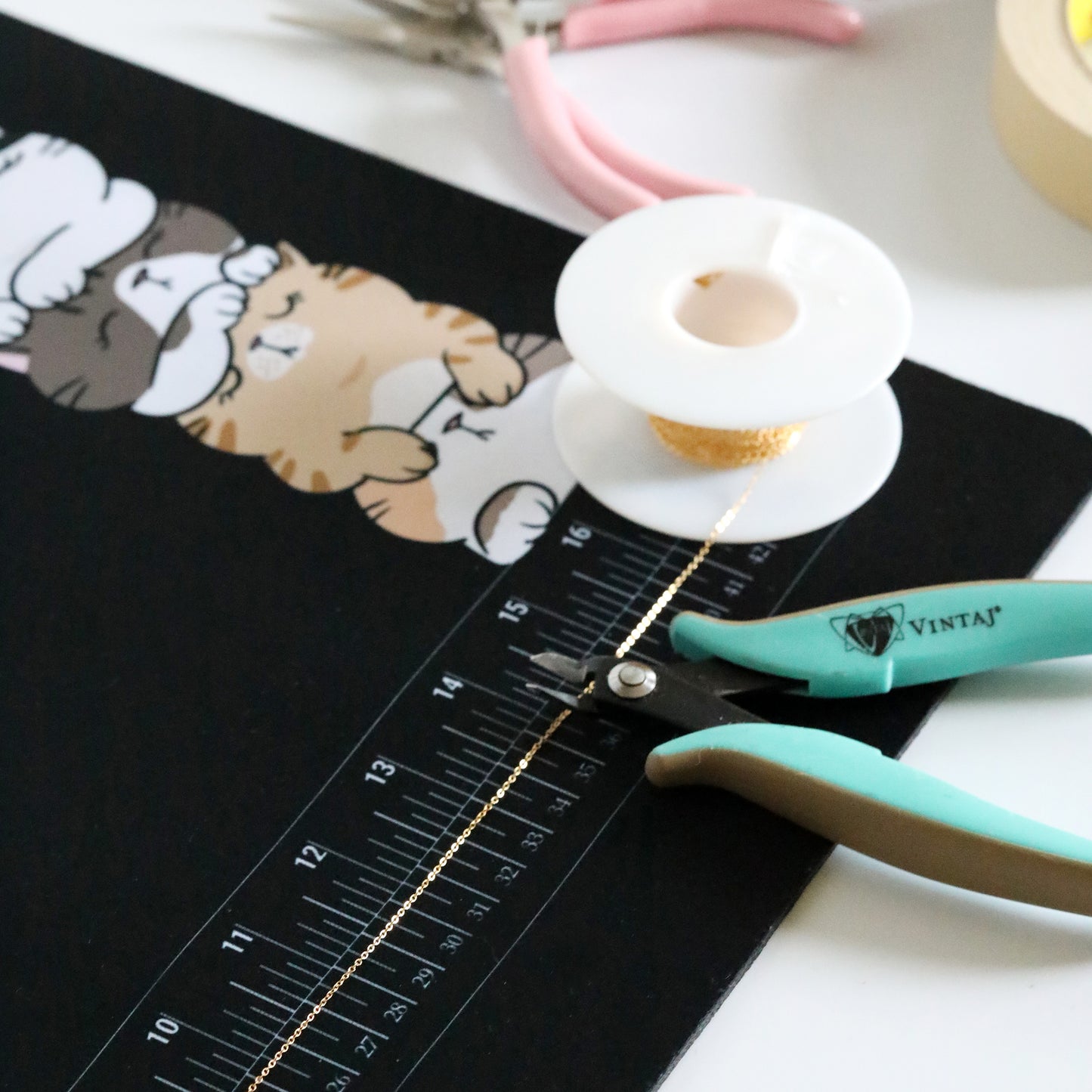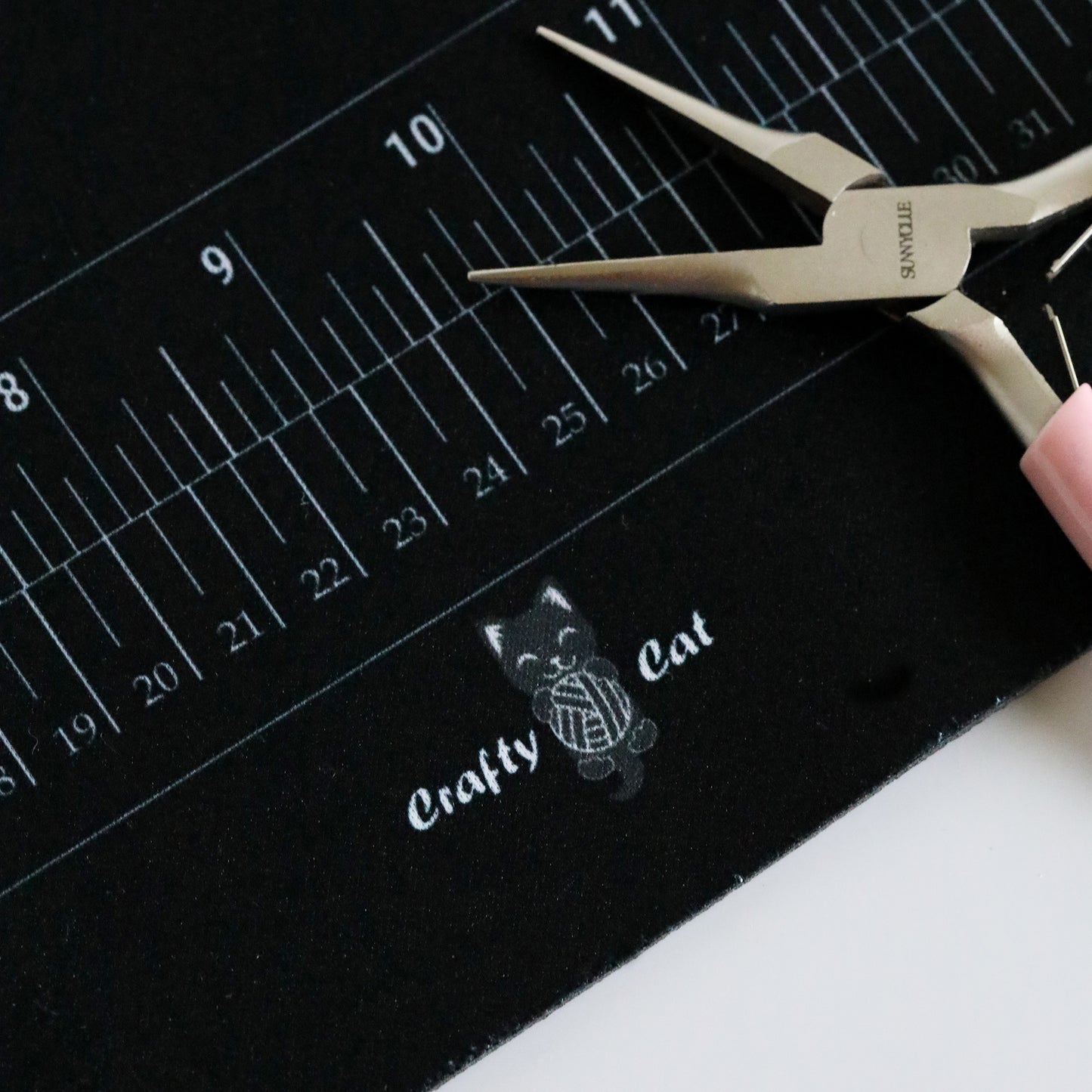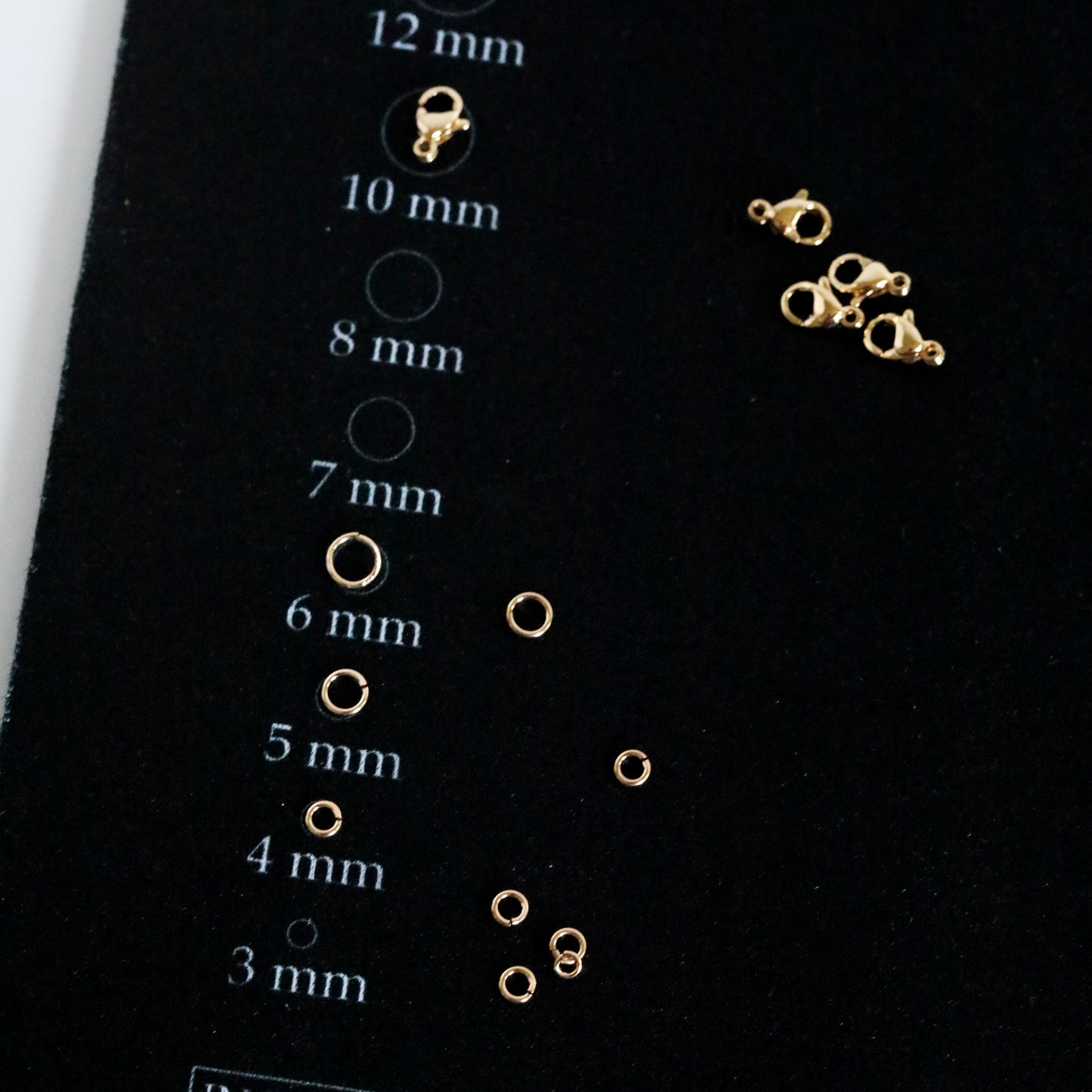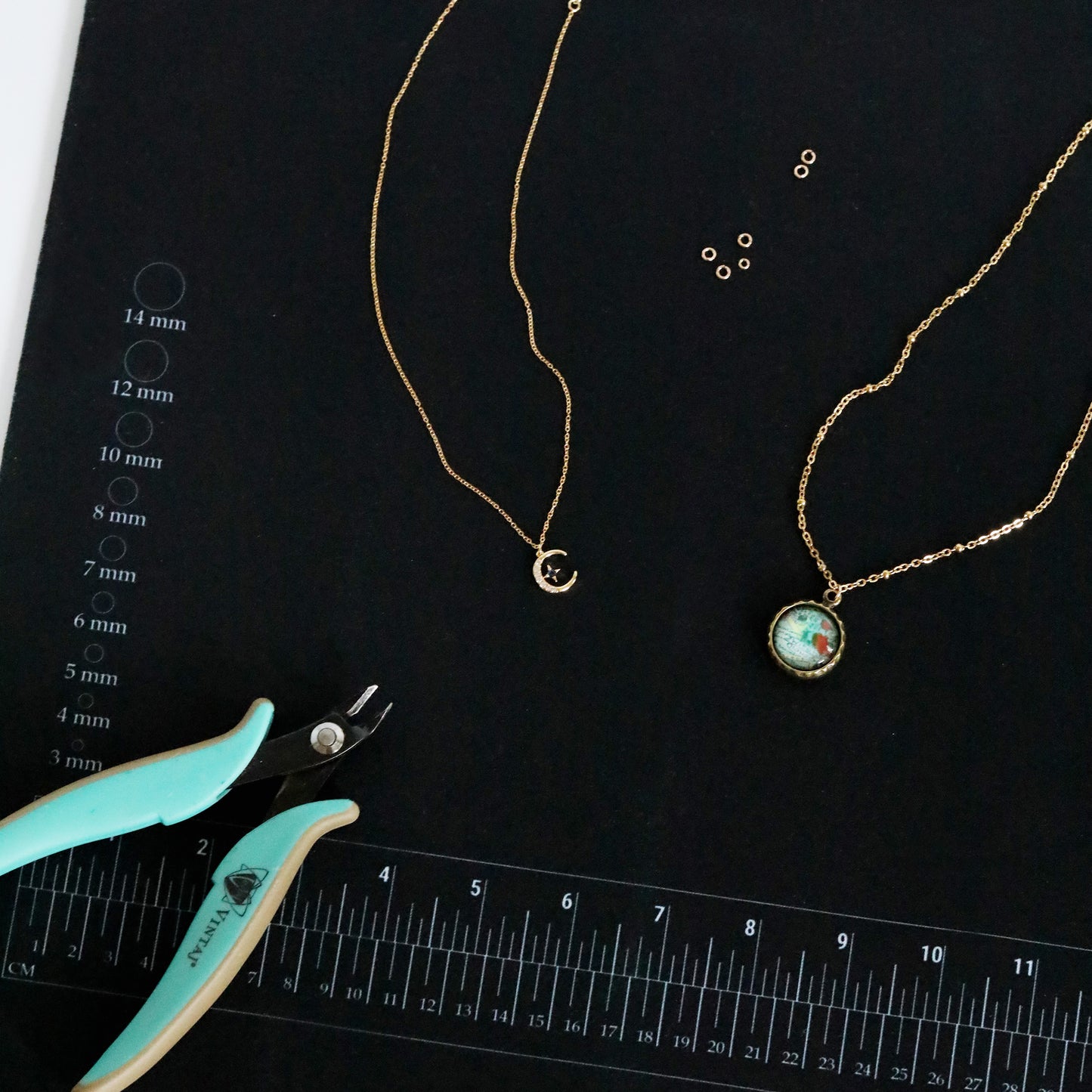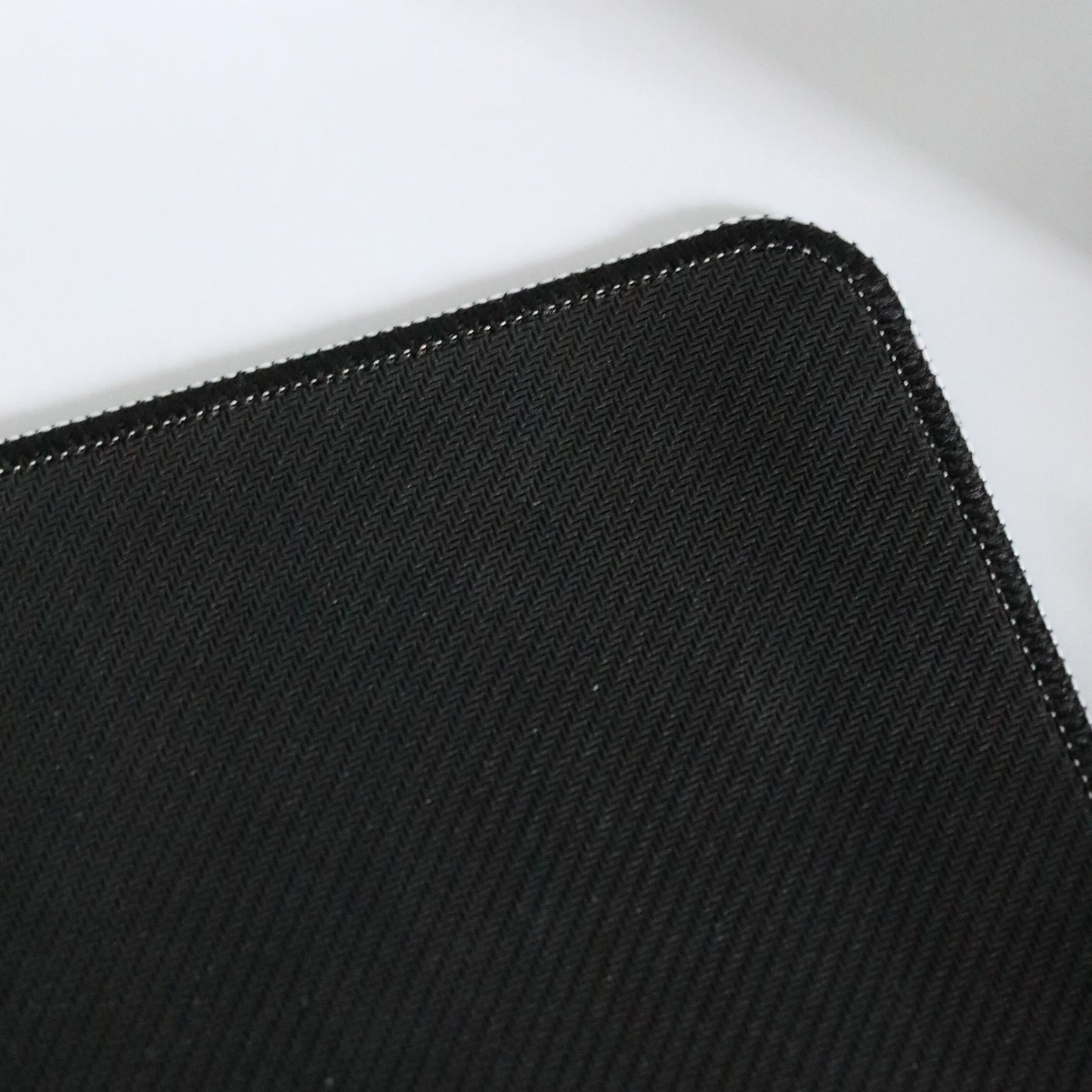 WHY OUR MATS ARE THE BEST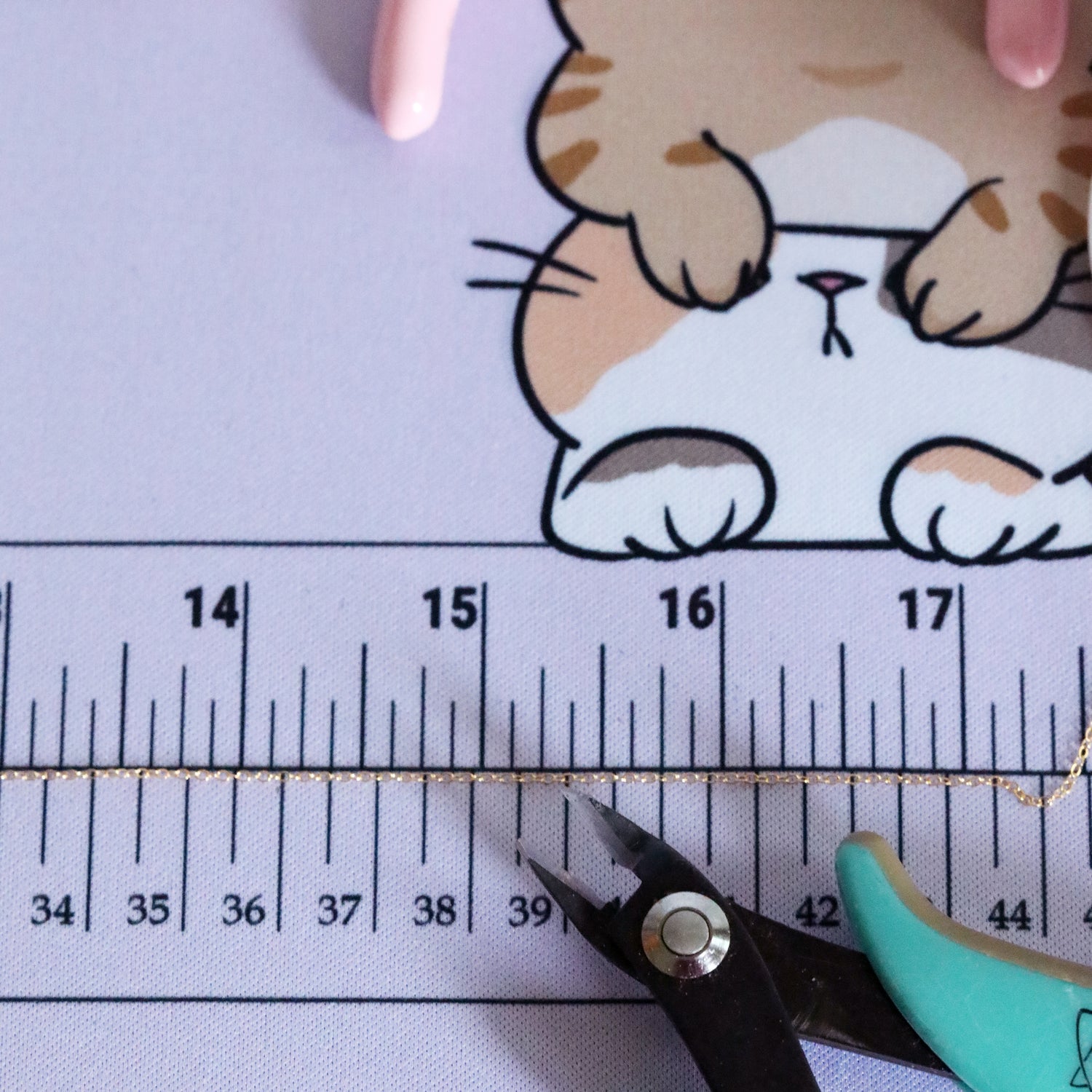 THE DETAILS
Our beading mats have an extra-long 18" ruler in both inches and centimeters that will be your best friend + a convenient 3mm-14mm size guide along the side. The edges are serged to prevent fraying (and adds a lovely design look!). The back is anti-slip rubber and the top is just the right combo of textured + soft to prevent rolling, but also won't catch on pliers/clippers.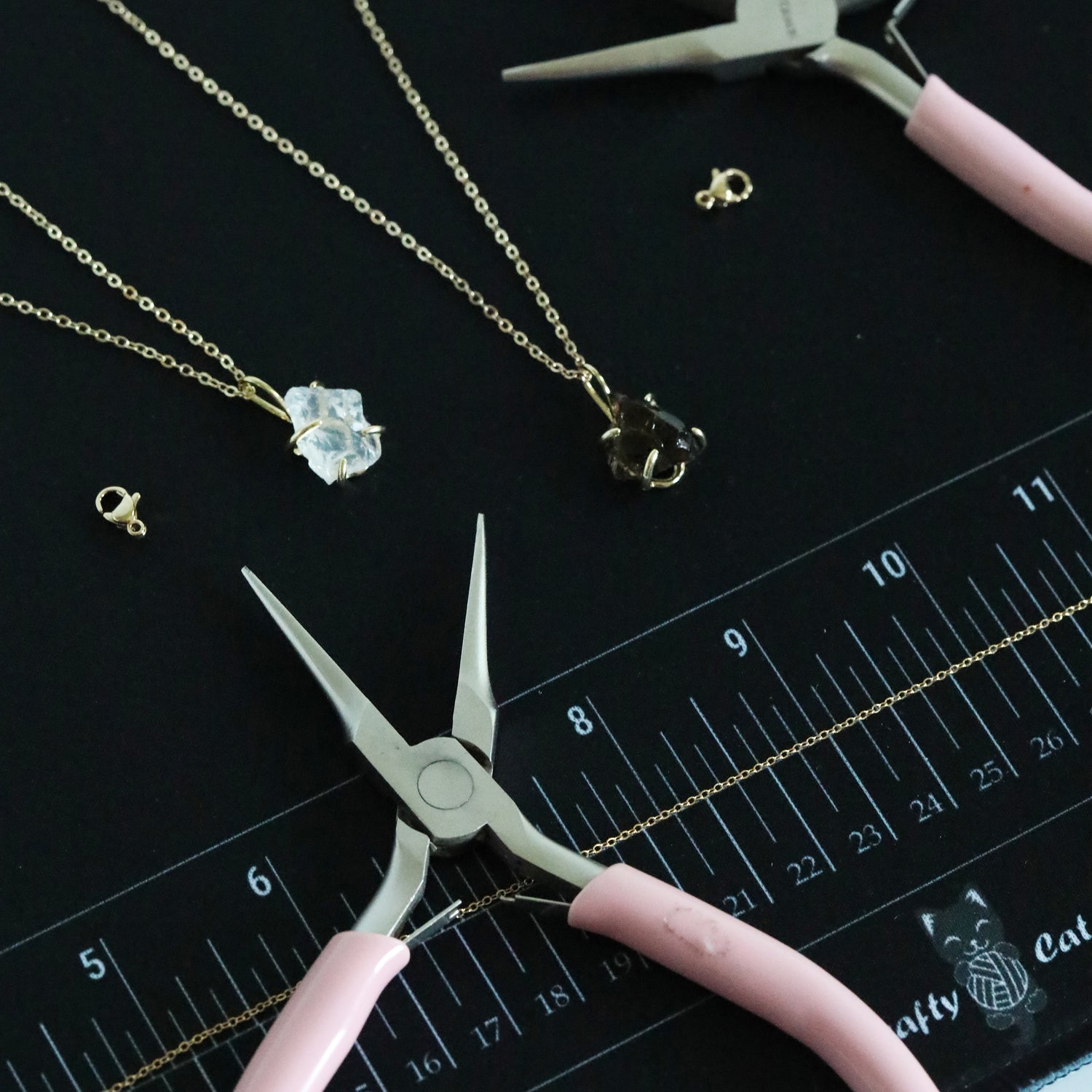 EXPERIENCE
I'm a jeweler, and the beading mats on the market weren't cutting it. The rulers weren't long enough, the colors were terrible, the sides started to fray. So I started Crafty Cat mats to make a mat that had the features I needed, designs that made me happy to look at all day, and the durability to withstand wear and tear from clippers, pliers and all the glues.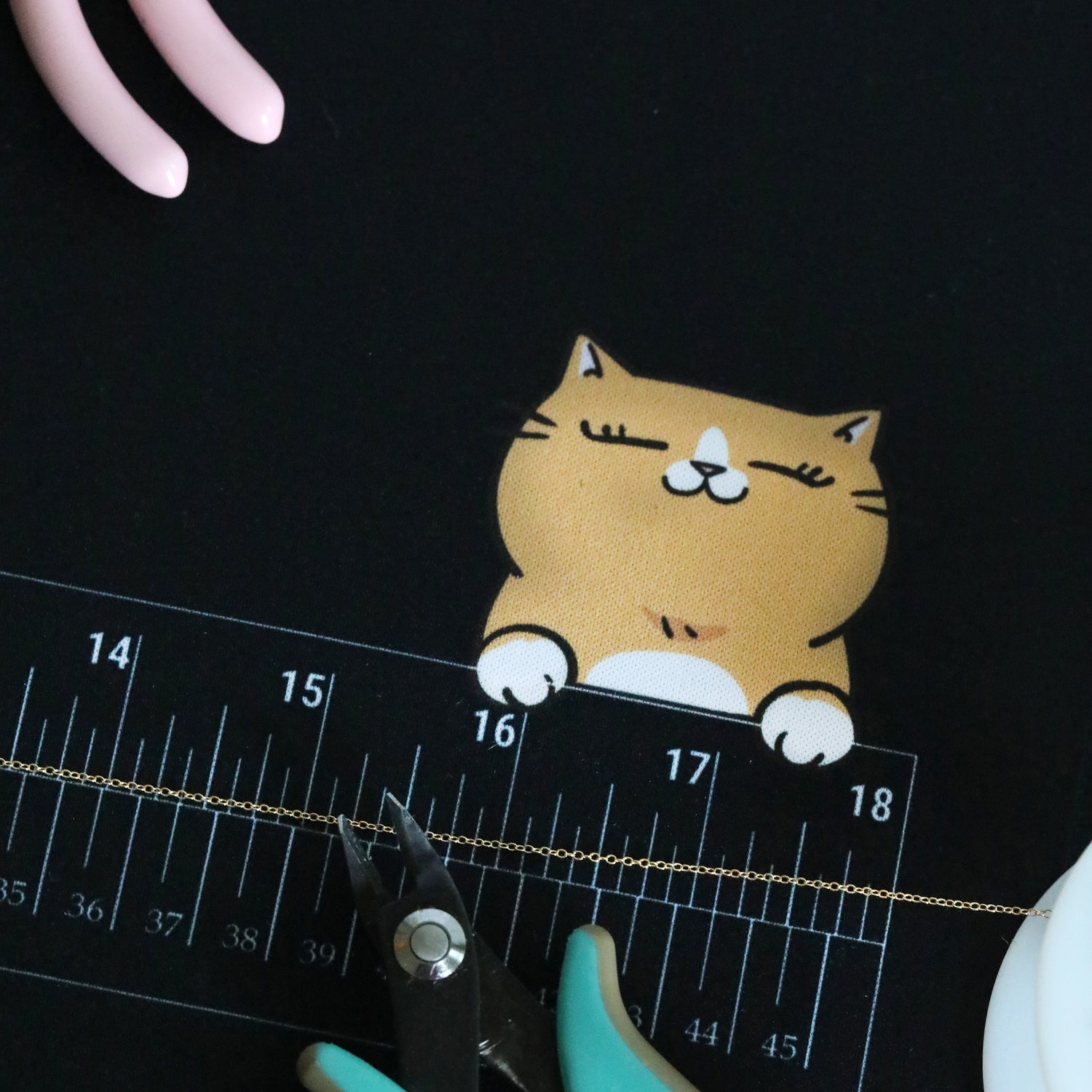 DESIGN
Beading mats were so boring! No one has equated crafting mats with design, but we stare at this mat ALL DAY. We look at our designs against this mat. We video this mat. We photograph this mat. Design is CRUCIAL. Crafty Cat designs are cute, fun and made with Social in mind. Adorable pets, colorful patterns and a variety of colors make our mats POP.